By Mary Rakow
INTRODUCTION
This is a startling sculpture by the German Expressionist Rudolf Belling.  It was the start of a journey in my writing as I wrestled with story of Cain, an ancient, iconic story given at the start of the Jewish and Christian scriptures.
In the last post we saw how a family of images can gather around a single annunciatory moment.  This time I want to share how seeing images in our daily lives can take us much further in our writing than our original question.  That images we see, perhaps randomly, can lead us further, deeper. So, we want to learn to be open to that and to pay attention to that!
PART 1: WHEN I LOOKED AT THIS SCULPTURE
I was wondering about Cain late in life, long after he killed Abel his brother, after he was exiled and cursed. I disliked that Cain was always the bad guy. If we remember from this ancient story, there were the original parents, Adam and Eve, and then their sons. No one had died at the time of Cain's action. As I said at the start of this blog, all great art, whether music, architecture, painting, literature, sculpture, is mostly emptiness. And we enter that emptiness.  When we do, we fill it with ourselves.  Great art is like this. It is hospitable to us, the other.  And when we enter the work, whether symphony, novel or building, we complete the work, because great art needs the other.
This is the emptiness I went in to.  That no one had died yet. This fact that is not mentioned in the story.  When I saw this German expressionist sculpture, I saw my Cain and ended up making a Cain whom I love.
PART 2: THE CHAPTER THAT RESULTED
The chapters titled "Cain and Abel" in This Is Why I Came resulted from this sculpture.  This horror I saw on Cain's face. I wrote it that Cain first felt horrified seeing Abel slaughter the family ewe.  Cain was a farmer. So I wrote, soon "Animals, no longer given family names, were raised to be slaughtered," and so forth. All of life changing in a way Cain hated. Words changing their meaning. "Tender" no longer meaning the gentle disposition of the animal but the softness of its flesh against the teeth.
I knew Cain would be depressed, but wondered how to picture it. I was sitting on the grass at UC Berkeley. I hadn't been on campus for a long time. I would let Cain see exactly what I was observing, it was amazing: "A tightrope walker strung his rope between trees and danced across it like a bird…a girl in a sleeveless blouse played the flute for her friends…" etc. Then added that Cain would be shunned by these same persons while Abel became a hero. His horror, anger, isolation and depression would increase until he took the heavy stone and threw it down on his brother.
Then the "Mahogany Head" sculpture gave me the deeper horror. A horror at himself. The part I hadn't imagined.  So I then wrote that Cain "waited for Abel's eyes to open, to return like the grape and the wheat, but Abel's eyes did not open. "So that Cain lifted Abel and ran with him to the fields that were once his and made a bed of dry vines and lay down on it cradling Abel saying "You will rise up like the wheat that comes and is gone and then comes again." But Abel did not rise up. Day after day he lay with Abel on the vine heap, fighting off vultures. And then wept because he learned that Abel was not like the wheat and the grape but was like the ewe after all. And he repented and wondered if this would come to everyone. And Cain named what had happened "Death."
You can read the short chapter here:
http://thisiswhybook.com/cain-and-abel/
I thought I was done with Cain but then I happened to glance at this photograph which I love and more thoughts came. Eventually a second Cain chapter.
I imagined that Cain would not be cursed and exiled but would flee. I imagined him in a garden raking like this Buddhist monk. Feeling safe there. Because gravel cannot die.  Because he would never cause "death" again.  Cain would methodically, meditatively rake gravel hoping to find himself. To find his best self, again. Tyhis felt exactly right.
There would have been respite in the sound of gravel passing through the tines of a rake. Comfort in the sun heating up the fibers of his clothing, passing through, more gently now, to touch his skin. Satisfaction in making something outside himself, something inanimate that would not cry out, "Cain, look what you've done?!"
I had dealt with the solace of inanimate things in my earlier novel although I didn't realize the connection at the time. In The Memory Room  Barbara stands in front of her therapist and delivers a lecture she titled, "What Every Buried Child Knows." She speaks about the dirt that came down upon her. She has learned, through violence, that the inanimate world can become a refuge.  And that, even as a child, she was able to establish, through the dirt, a moral order where it could not be found. You can hear me read that portion here if you scroll down to the last video:
https://www.maryrakow.com/videos/
When I began to study landscape design, I learned that working in a garden was considered crucial to healing of the mentally ill in the 19th century.  Friends Hospital in Philadelphia, for example, early on purchased additional land for a hospital garden with this exact healing in mind.
Remembering this, I thought Cain, in silence and by his raking, would not only be safe but healed.  And that healing would show up in his being able to imagine something he had never actually seen.  As he rakes, he dreams of it. And it is beautiful. As the visual artist Martínez-Celaya says, the opposite of violence is beauty.
So I had my Cain dream of something others would eventually call the "city." Something entirely new. Complex. And beautiful. Alabaster staircases, boulevards, music halls, a fencing school, ivory beds, combs, diverse nomenclatures, precise theories of color, smooth surfaces.
This felt right and natural to me. In both Judaism and Christianity, the city becomes a locus of the presence of the Holy.  Jerusalem, the Holy City, for example.  Or, in Christianity, the City of God. Also, the city is a sign of hope, for me. (Which is why I am an urban hermit and not living in a cave in the desert, which is more common. This is why the city is my monastery.)
Many images in my art books gave me the details for Cain's dream.  This is one:
As writers, I think we are to envision the good, like Cain.  We take our experiences of violence or suffering, and we seek healing and transformation so that in our work we can make a plea for beauty over again violence and injustice and hatred. In our work we can offer to the world, to our readers, some vision of the good.  A vision of something greater than murder. Greater than injustice. Greater than poverty. Greater, even, than death.  We can be like Cain. This is what it means to be "human."
The bee makes her hive and the beaver his dam but we alone make the city. In all its soiled beauty.
You can read "Cain and the City" here:
http://thisiswhybook.com/cain-and-the-dream-of-the-city/
PART 3: WRITING EXERCISES/PROMPTS
#1  Sound, like the sound of gravel being raked, is something we can pay more attention to as writers. What are 3 sounds that relax you? What are 3 sounds that energize you? Write a flash fiction piece where sound plays a decisive role.
#2  Write the flash fiction piece that ends with the line: "He/She raked gravel for forty years after that day." Describe what happened on that day.
#3  Last February I offered a workshop on Silence at  SFWC. It was fun. Try this exercise: Turn off all of your devices and sit in a quiet place, alone, for 10 minutes.  After, write down the feelings you experienced during that time. See where they lead you. Take the feelings and give them to a character in a different situation.
#4 Another silence exercise: with a willing partner, set a time for 5 minutes, sit opposite each other, and stare into each other's eyes without speaking, gesturing, fidgeting. Afterward do not speak. Get by yourself and write anything that comes to you from that experience.  Just free-write.  Random is good!
TODAY'S TIP-3
#1 There is a reason writers wander around a lot. We find our writing teachers everywhere! Be a writer.  Wander your city/ town. Don't talk email or text. Just use the camera. For an hour, take pictures of objects that you like.  Look at them often.  Write to them.
#2.  I've considered writing a how-to writing book based on what we see walking around the city.  Retail windows, graffiti, ads. Also on my editing website homepage is a carousel of city photographs with the question, What does this have to do with writing?  A trash can, a diner, musicians on the sidewalk. Each image teaches a different aspect of writing.  You can do the exercises based on the images to learn how…
Staircase teaches plot and story
Mannequin teaches back story
Diner teaches suspense
Graffiti teaches context
Jazz trio teaches dialogue
Paper umbrellas teach objects
Here is the link:
https://www.maryrakow.com/writing-exercises/paper-umbrellas-objects/
#3.  Collect architecture books.  Visit sites you're attracted to. My budget is limited, but I flew to Verona, Italy to spend a week looking at the work of the late Italian genius Carlo Scarpa.  I hadn't started writing This Is Why I Came but when I did start, his work in Verona and Venice was a direct influence, and visiting the restored Olivetti Showroom in St. Mark's Square was key to my writing "Cain and the Dream of the City."  So Google him, start looking at architects. Because writing a long work, like a novel, is an architectural act, no question. We build one thing from many, many discreet notions and materials. Architecture is a total teacher for us.
NEWS:
When things fully open I'll be booking limited, private, two-hour one-to-one writing sessions in SF Museum of Modern Art. $325 fee. The fee and experience may be shared with one writing buddy if desired. Maximum, 2 persons.
Meanwhile, if you need an editor I'd love to hear from you. I give a discount to writers coming to me through SFWC. I am now scheduling for January, 2022.
See you next time! Good writing!!
---
A freelance editor living in the Bay Area, Mary Rakow, Ph.D. works with clients who are both local and global. She is both rigorous and encouraging, insightful and kind.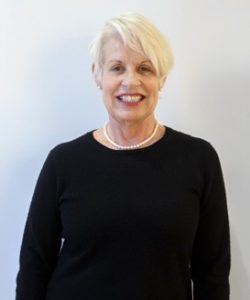 A theologian with graduate degrees from Harvard Divinity School and Boston College, Mary writes with deep feeling and a questioning faith. This Is Why I Came earned outstanding reviews in The Boston Globe, The Atlantic, Harvard Divinity Bulletin, Commonweal, Christian Century, O Magazine, Ploughshares. It appeared on reading lists for courses at both Princeton and Yale.
Graduating magna cum laude and Phi Beta Kappa from UC Riverside, inducted into Alpha Sigma Nu for her doctoral work, Rakow is a Lannan Foundation Literary Fellow. She received two Lannan residencies and two residencies at Whale & Star, in the studio of visual artist Enrique Martinez Celaya, where she wrote the first book-length treatment of his work, Martinez Celaya, Working Methods (2014).
Rakow's debut novel, The Memory Room, received outstanding reviews and was shortlisted for the Stanford University International Saroyan Prize in Literature, a PEN USA/West Finalist in Fiction and was listed among the Best Books of the West by The Los Angeles Times.
Mary is a beloved editor and writing coach. She is constantly on the lookout for new writers, both those who are just starting out and those with publications and writing accolades.
thisiswhybook.com–Art & Novel
maryrakow.com–Art & Editing
https://www.instagram.com/prayers_for_our_time/–Art & Psalter
https://www.facebook.com/Psalter-115732700114641/ Art & Psalter
© Mary Rakow