By Mary Rakow
MORE INTRODUCTION TO THIS COLUMN
Let me add three comments to the Introductory remarks of the first post, Feb 11h, which started this series. I also believe that:
First, we can find inspiration for our secular writing in religious art, and we can find inspiration for religious writing in secular art. Why? Because great art crosses all boundaries, all categories.
The supremely famous twentieth century architect Le Corbusier was inspired by ocean liners and grain silos. We should imitate him, taking inspiration wherever we find it. In the dedication of his world-famous chapel at Ronchamp he said these words which I used as the epigraph for my last novel, This Is Why I Came:
"Certain things are sacred and others are not,
regardless of whether or not they are religious."
Second, a close friend thought I should mention what I often say, that a work of art can inspire us years after we first see it. This is true! She also thought I should include more prompts, so there's choice.
Third, once we have a text, it becomes a magnet and draws art to itself. All kinds of new images seem to belong to the chapter we just wrote. It's very cool. One image grows into a family of images that all relate, in our own private universe, to something in our text. The text generates a community.
Craft, Commerce and Community are the three tenets of SFWC. And community can extend beyond writers. It can include painters and sculptors. And this is wonderful.
I will show all 3 of these things in this post.
PART 1: WHEN I LOOKED AT THIS PAINTING
When writing This Is Why I Came I was thinking about Noah and the flood. Not the storybook version, the happy animals, the chummy pink ark. But the disaster. As I like to do, I took the Bible story at face value. And I remembered that we know the ending but these characters didn't. And I assume they were just like us. Just people. No magic.
I wondered what it was like for Noah's wife to watch her husband building this huge boat in the middle of dry land. And what was it like for the kids as the waters rose and none of their friends were in the ark? What about that rainbow? Was it the first ever? What is that supposed to mean? I wanted a better ending. I wanted more from the rainbow. More of a gift at the end.
I didn't find religious art that helped me answer these questions. It was too often corny, sentimental, theatrical.
Then I remembered driving to LA County Museum of Art in high school fifty years ago. I don't know why I did this. But I borrowed the family car, went alone—which is the only way I really like to look at art—found the museum which I'd never been to, and saw the Matisse exhibit. It featured his late work, when he was in a wheelchair and did paper cut-outs. They were so simple, but so powerful. I was stunned. I felt like I was seeing color for the first time. As if until that moment the world was all grey and white and black. Through Matisse's eyes, I was seeing color as such. In its own right. I was breathless.
Remembering that feeling, fifty years later, I had my ending to the Noah story. I had the punchline.
PART 2: THE CHAPTER THAT RESULTED:
'Noah"
I titled the chapter "Noah" and it can be read here: http://thisiswhybook.com/noah/
Or you can watch the video of me reading the Noah chapter here:
https://www.maryrakow.com/videos/ "Story Telling in Uncertain Times.
In 2014, the novel was soon to be coming out, and I was developing a website for it with a wonderful team. Counterpoint Press allowed me to publish some of the chapters in their entirety on the website as well as images that inspired my writing, though these would not be in the physical book. I was looking at the work of the Cuban-born American artist Enrique Martínez Celaya and see his painting "The Guest" in a totally new light. I had seen it years before; it is one of my favorite of his paintings. A matador stands on a tree stump, totally disoriented, looking at a landscape he does not know. This matador was, then, for me, also the Noah I had made. I have always loved this painting and so used it on the website instead of the Matisse. My Noah story was becoming a magnet, for me, for many images.
Now skip ahead to five years after This Is Why I Came was released. It's May 25, 2020 and George Floyd is killed. This changes something fundamental for white folks like myself. For one thing, I begin to seek out African American artists. I find Moe Brooker.
This painting hangs in the Philadelphia Museum of Art. Nine months later, writing this blog, I think of Noah and color. Brooker's work is titled "Present Futures," 2006.
I have perhaps 100 images that resonate, for me, with characters in This Is Why I Came. But they also come to have new meanings when I place them next to each other. On the floor. On my computer. On my wall. What we think of as barriers disappears. Barriers of gender, of time, of race, of belief or disbelief. And I learn again that all great art crosses every single thing we think of as a barrier. Showing that this is an illusion. Showing that, as a human family, we belong to each other. "There is no us and them," to quote Greg Boyle, S.J., the famous founder of Homeboy Industries in Los Angeles. "There's only us."
PART 3: WRITING PROMPTS
Write a story or scene or paragraph that begins:
I knew everything had changed when…
or
Write a story or scene or paragraph that begins:
There was the public version and then there was what really happened…
or
Write a story or scene or paragraph that begins:
She was so grateful. She never quite got used to the fact that……
PART 4: TODAY'S TIP
Google these African American artists if their names are new to you. Notice work that moves you. Build your image collection. Buy art books from their exhibitions. Keep them around you. Let them speak to each other. Build a family of images. See what happens.
Betye Saar
Xaviera Simmons
Jean-Michel Basquiat
Kehinde Wiley
Kara Walker
Augusta Savage
Gordon Parks
See you next time! Good writing!!
And if you need an editor I'd love to hear from you. I give a discount to writers coming to me through SFWC.
__________________________________________________________________________________________________________________________
A freelance editor living in the Bay Area, Mary Rakow, Ph.D. works with clients who are both local and global. She is both rigorous and encouraging, insightful and kind.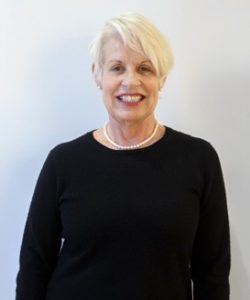 A theologian with graduate degrees from Harvard Divinity School and Boston College, Mary writes with deep feeling and a questioning faith. This Is Why I Came earned outstanding reviews in The Boston Globe, The Atlantic, Harvard Divinity Bulletin, Commonweal, Christian Century, O Magazine, Ploughshares. It appeared on reading lists for courses at both Princeton and Yale.
Graduating magna cum laude and Phi Beta Kappa from UC Riverside, inducted into Alpha Sigma Nu for her doctoral work, Rakow is a Lannan Foundation Literary Fellow. She received two Lannan residencies and two residencies at Whale & Star, in the studio of visual artist Enrique Martinez Celaya, where she wrote the first book-length treatment of his work, Martinez Celaya, Working Methods (2014).
Rakow's debut novel, The Memory Room, received outstanding reviews and was shortlisted for the Stanford University International Saroyan Prize in Literature, a PEN USA/West Finalist in Fiction and was listed among the Best Books of the West by The Los Angeles Times.
Mary is a beloved editor and writing coach. She is constantly on the lookout for new writers, both those who are just starting out and those with publications and writing accolades.
thisiswhybook.com–Art & Novel
maryrakow.com–Art & Editing
https://www.instagram.com/prayers_for_our_time/–Art & Psalter
https://www.facebook.com/Psalter Art & Psalter
© Mary Rakow, 2021