by Mary Rakow
INTRODUCTION: Let's review
Over the past couple of months, we've explored how
(1) Great art is vast and contains emptiness. When we enter that emptiness, we are changed. When we take our characters into that emptiness, they are changed.
(2) Great art can inspire us years after we see it.
(3) Art inspires our text then our text attracts other images. Soon a family of images forms with our text.
(4) We can be inspired by a small detail in a work of art. We don't need to love the whole thing.
Today I'd like to talk about WONDER.
PART 1: WHEN I LOOKED AT THIS PHOTOGRAPH
When first writing This Is Why I Came, I was thinking about my total artistic frustration. I wrote a chapter about the creation story found in the book of Genesis and titled the chapter "Adam the Maker." It is the first chapter of that novel. But I might have started This is Why I Came differently had I remembered this image.
"Six Lines of Flight: Shifting Geographies in Contemporary Art" was an edgy show put on by SFMOMA in 2012. The exhibit explored art works from six "burgeoning art scenes" in six cities where growth of the local art had been rapid since the mid1990s: Beirut, Cali, Cluj-Napoca, Ho Chi Minh City, San Francisco, and Tangier. I bought the catalogue and added it to my art books.
Three years passed. After Counterpoint had purchased my manuscript, after I'd worked with a team to design a website for the book featuring art that inspired its chapters, I was flipping through this book for some reason and this untitled photomontage by an anonymous photographer in Fez, Morocco stunned me. I thought, yes! A feminist take on the creation story in Genesis where we find the well-known words, "And God said, 'Let us make man in our image…'"
It was a jolt and refreshing at first to picture God this way. The drop earrings, the wavy hair and delicate wrists. A great push-back from the old man in flowing robes with his long beard. But that pleasure, that push-back, didn't last long because I've never thought of God as an old man with a flowing beard anyway. Or even as narrowly gendered, male or female. I write "him" and "his" out of convention and simplicity knowing that it is as ill-fitting as "her" or "hers." Actually to write the word "God" feels like a violation of whatever the reality is I'm trying to convey, a deeply unacceptable shrinking of that Unnamable to something small, weird, and distorted.
Yet I liked this image for creation, not sure why. Was it something precisely in the smallness? The soft V-neck sweater, the trimmed fingernails?
PART 2: THE CHAPTER I DIDN'T WRITE
I did not write a new chapter on the creation story that is at the very beginning of the Bible. I kept the one I'd written and loved. And in it there is no image of God at all. It was inspired by an amazing sculpture by Lehmbruck, and the chapter focuses on Adam as a maker. And his startling insight at the end. You can read it here: http://thisiswhybook.com/adam-the-maker/
But I still thought a lot about this photograph.
In time I realized it was the gaze between the two figures that I liked. Uninterrupted, curious, the attentive gaze that seeks the other, recognizes something profoundly familiar in the other. A gaze that could possibly generate all that is. Could house all that is.
The exhibition catalogue explains that "the artists in this exhibition have cultivated hospitable environments for critical thinking…" and I wondered, "What is the 'hospitable environment' for thinking about the Bible?"
There are many approaches—historic, anthropological, archaeological, etc.—all good. But I came to decide that the most hospitable environment for thinking about the Bible is wonder. That all the varied books in the Bible, poetry, history, law, and all the verses in those books, would never have been written without wonder.
I came to think of the Bible as a long, complex, many-sided dream. Not "dream" meaning un-true, but "dream" in the sense that mathematics and physics, the law and medicine, fashion and architecture, music and painting, astronomy and theology are all dreams. They are each a shared, sustained dream, and in this way are so beautiful.
My guess is that each of these disciplines started with wonder. And our writing also must start with wonder, with a deep curiosity about something we do not fully understand. It seems each of these dreams, these disciplines, continues most authentically when it is propelled by wonder.
Wonder is wanting to understand something in its own right. The markings of wonder are humility, eagerness, modesty, discipline and gratitude.
These are the markings of our best writing practice too, the habits of our practice. That we approach the task with humility, refusing to simplify the human condition. That we work eagerly, because we will grow as we wrestle with our work. That we stay modest, because pride will make us incapable of making our best work. That we are disciplined, and go to our work as a daily practice, not as the performance. And that in all of these we feel gratitude. Because we have the skill to read and to write, unlike many in our world today. Because we have enough safety, unlike so many. Because we have leisure, unlike so many. Because the process allows us to work from our deepest encounter with our world, and this is the highest privilege of all. That we can make objects of meaning.
Today as I write this post and look again at this untitled photomontage, I see that the two figures look at each other with wonder. But I also see, in their expressions, wonder's prize, which is much more than the accumulation of new information. Wonder's prize is what Archimedes felt when he shrieked "Eureka!" Wonder's prize is joy.
PART 3: WRITING PROMPTS
Write a scene or story that ends with the words, "…. and she realized what she felt was joy."
Write a scene or story that has these words somewhere in the middle, "That's when I knew I'd encountered something I would never totally understand."
Write a scene or story that begins with the words, "In that uninterrupted, attentive gaze he felt something profoundly familiar…."
PART 4: TODAY'S TIP
Let's review what actions we can take to connect to art and inspiration for our writing.
1. Collect images you love. They can stay with you across your writing career.
2. Google artists whose work you don't know. Build your image collection.
3. Collect details you love. Tape them on the wall, the refrigerator. Keep them near.
4. Visit art museums and galleries now that they're starting to open again.
5. Visit living contemporary artists in their studios. A treasured relationship may develop.
And for today
6. Discover literary journals that integrate art, literature, architecture, design, such as Bomb Magazine (which a client shared with me) that includes conversations between artists of many disciplines. They also have a writing contest. Check them out here: https://bombmagazine.org/
And… if you need an editor, reach out. I'd love to hear from you. I discount my fee for writers coming from SFWC.
See you next time! Good writing!!
_______________________________________________________________________________________________________________
A freelance editor living in the Bay Area, Mary Rakow, Ph.D. works with clients who are both local and global. She is both rigorous and encouraging, insightful and kind.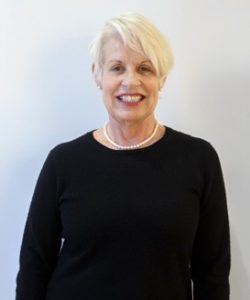 A theologian with graduate degrees from Harvard Divinity School and Boston College, Mary writes with deep feeling and a questioning faith. This Is Why I Came earned outstanding reviews in The Washington Post, The Boston Globe, The Atlantic, Harvard Divinity Bulletin, Commonweal, Christian Century, O Magazine, Ploughshares. It appeared on reading lists for courses at both Princeton and Yale.
Graduating magna cum laude and Phi Beta Kappa from UC Riverside, inducted into Alpha Sigma Nu for her doctoral work, Rakow is a Lannan Foundation Literary Fellow. She received two Lannan residencies and two residencies at Whale & Star, in the studio of visual artist Enrique Martinez Celaya, where she wrote the first book-length treatment of his work, Martinez Celaya, Working Methods (2014).
Rakow's debut novel, The Memory Room, received outstanding reviews and was shortlisted for the Stanford University International Saroyan Prize in Literature, a PEN USA/West Finalist in Fiction and was listed among the Best Books of the West by The Los Angeles Times.
Mary is a beloved editor and writing coach. She is constantly on the lookout for new writers, both those who are just starting out and those with publications and writing accolades.
thisiswhybook.com–Art & Novel
https://www.instagram.com/prayers_for_our_time/–Art & Psalter
https://www.facebook.com/Psalter Art & Psalter
maryrakow.com–Art & Editing
© Mary Rakow, 2021