by Mary Rakow
INTRODUCTION
In an earlier post I suggested that images can be our companions over the course of our writing career. This is true. But we're not always aware of it. As Steve Jobs said in his masterful commencement address to students at Stanford, "We can't connect the dots looking forward. We can only connect them looking back."
So today, I'm connecting the dots. Starting with Martini's "Annunciation." Tracing how this image came into my life and the dots that followed, producing rich writing results, attracting more images, and then those images inspiring new texts.
Two days ago I was sitting on my fire escape watching for dawn, wondering what to write about in this post. And I was scared. Not about the post but because I'm moving from this tiny apartment that I love to a smaller one in order to be closer to the monks I have prayed with via livestream since Covid began, twice a day, for over a year. Like 700 times. They pray the ancient Liturgy of the Hours, as it is called. I have said this prayer in solitude for many years. Now I am moving so that, when Covid is totally behind us, I can join them in person. I have wanted to do this with others for many years. My prayer books are ragged and dog-eared. And now I have the opportunity. But that's why I'm scared. What if it doesn't work out?
The gulls were heading out to sea, and I thought of Mary at her moment of high risk. That moment Christians call "The Annunciation."
In this image, the central portion of a triptych, that moment is depicted. As the story goes, the archangel Gabriel enters the room of a young woman, Mary, asking if she will consider bearing the Son of God in her own body, the God-with-us, Emmanuel.
The Annunciation is something we all can relate to. Moments of making a decision, not without fear or hesitation, that will change our life forever: to adopt a foster child, to go to grad school on the other side of the world, to end a marriage, to volunteer in a peace organization in a war-torn country, to get sober, to forgive an enemy, to work for justice.
These annunciatory moments are precious. Even with the fear. In Simone Martini's interpretation, Mary is quite composed, while pulling back. She's paying attention. And she will eventually say yes. But the fear is important. It's a kind of confirmation that what she is being asked to consider also touches her deepest, personal hunger. So she feels, in her very fear, that hunger's confirmation. She learns that this is a good fear.
We all have moments that have this property, this collection of feelings. Fear, confusion, joy, gratitude. And we can find our feelings represented in art. We can also write beautifully and powerfully about them. And we should. This is our calling.
PART 1: WHEN I LOOKED AT THIS PAINTING
I was fifteen years old when I first saw this painting. I sent my babysitting money to art bookstores, gradually buying art books. I wrote a report for school on the Italian Renaissance, this painting being finished just before that period.
Why did I love this painting? First, because it is beautiful. Especially all the gold. But, more deeply, because the angel is asking Mary's permission. For my fifteen-year-old self, her freedom mattered. This and every image of the Annunciation is always about consent. It's not Greek mythology where a deity rapes a person. The Annunciation, I came to discover, is always, always an exercise in moral freedom. It is always about respect. Mutual respect that crosses the space between the young woman and the messenger. Mutual, respectful regard that connects them. Without violation.
Years later, in therapy, I learned of this connection between art and safety for me. Of art being a refuge. I connected those dots.
This is how complex things are in the real world sometimes. This is why we make art.
The Memory Room (2002), my first novel, resulted, in part, from this painting. I never wanted to be a writer. But I had language. So I wrote to make sense of my world, to put outside myself what I carried inside. To integrate these very painful things into the rest of my history. To make one line.
PART 2: THE CHAPTER THAT RESULTED
By the time I was writing The Memory Room I'd purchased many art books and had seen a lot of art. I had many images of the Annunciation that I loved. Barbara, the novel's main character reflects on an Annunciation painting by a different artist, Fra Angelico. But the issue is the same and Barbara thinks about the space between the messenger and Mary. She does not consent until she has located a wound inside large enough to carry this peculiar child. You can read this short chapter here:
https://www.maryrakow.com/novel-excerpts/
I returned to the Annunciation thirteen years later in This Is Why I Came (2015). Counterpoint Press was the publisher of both books, so I was able to include the earlier chapter from The Memory Room plus a new chapter, titled "Annunciation II." This new text was inspired by two other paintings, neither one religious. One inspired me to bring more clearly into my text the terror of Mary. It is Picasso's "The Weeping Woman" painted 1937 of Dora Maar, his mistress and muse. I like it for the terror. The fear and pull back for Mary is understandable, partly because getting pregnant out of wedlock in her culture could result in death by stoning. This was legal. That piece of the Annunciation that is so often missing. But without terror, how could there have been courage?
The second image inspired me to imagine great tenderness in Mary during the Annunciation. And a desire, in Mary, to be still. (I also really liked the shoes .)
You can read Annunciation II from This Is Why I Came here. It is only 67 words.
http://thisiswhybook.com/the-annunciation/
A year later when the book came out and we designed its website we reproduced a detail from yet another Annunciation canvas. This one by Leonardo da Vinci.
So an image becomes a family of images.
A single image can also start to inspire new texts. When I was scared about Covid, and felt powerless, especially as it hit NYC, I wrote a small book called Psalter, Prayers for Our Time and posted it, in its entirety, on Instagram and Facebook because the phone was rapidly becoming the only device handy and useful in the most troubling situations. Nurses trying to text family members outside the hospital window where their loved one was dying. Just drastic, horrible things.
For the Psalter I chose that first Annunciation image, from high school, but set new words to it. You can find Psalter, Prayer for Our Time on IG and FB here:
https://www.instagram.com/prayers_for_our_time/
https://www.facebook.com/Psalter-115732700114641/
We all have our annunciatory moments. As writers we seize upon these. They're emotionally complex. They change our lives forever. This is what we can give to our art, and to our characters. And we must strive to do this. That way we begin to make art, not just stuff.
I posted the Psalter as one posting on FB and IG because I am reclusive. And this is part of my vocation. Yet, our art reaches where we don't go. This is our hope. And a truism. But it still surprises me.
Last week I received an email from a professor at Yale. We'd studied theology together, but haven't connected since. "I just finished reading a wonderful paper by a student," he tells me, "centered on your book, This is Why I Came. I think you would be pleased to see what an impact the book has made on her…."
So we have our annunciatory moments in life. We recognize the good scare. We know we're scared because to do the action will fulfill our very deepest hunger. We make the text. It enters the life of a stranger. Not as stuff. But as food.
We can seek out a community of fellow writers and artists who are striving for these things as we are. Who will help us to be courageous. To be high-minded. To demand complexity in our characters. Who invite us to think big. And we should do this.
We should make something good. Something that lasts.
Because the world does not need more stuff. The world needs great art. That place where our deepest hungers find their home.
To locate our hunger, to patiently move toward it as best we can, differentiates us from the other primates. We can connect the dots, as Steve Jobs said. We can know ourselves. We can know the fear that is the good fear. The fear we can trust. We can do brave things. We can say yes to the thing that will change our lives for the good, and forever.
PART 3: WRITING PROMPTS
Pick a sentence and see where it takes you:
1) He was frightened, startled and didn't answer at first because…
2) She held her ground when…
3) He watched, knowing that her life was at stake….
4) The wound I never talk about is….
5) My deepest hunger is to….
PART 4: TODAY'S TIP
Two for today:
1. Expose kids to art. Just have it lying around. Make it proximate. Share your art books, your favorite websites. If you can, take them to galleries, museums. Let them go wherever they want. Don't tell them what paintings "mean." Don't tell them how to look. Just let them find their way. Share art. It can save a child's life.
2. If in the Bay Area explore outdoor spaces with art this summer. See Djerrassi Resident Artists Program and their guided talks and hikes in the Santa Cruz Mountains. They bring together artists, writers, dancers, composers, choreographers, etc. https://djerassi.org Even if you never go, get inspired. The website is beautiful.
News:
When things fully open (and after my move!) I'll be booking limited, private, one-to-one writing sessions in SF Museum of Modern Art. The 2-hour session includes meandering through the collection, finding art that moves you, writing to the art (with the help of prompts from me if desired) followed by a read of your rough work and a conversation over coffee, my giving constructive feedback as well as creating writing suggestions for you to do at home, tailored to what you write in our museum visit. $325 fee. The fee and experience may be shared with one writing buddy if desired. Maximum, 2 persons.
Meanwhile, if you need an editor I'd love to hear from you. I give a discount to writers coming to me through SFWC.
See you next time! Good writing!!
____________________________________________________________________________________________________________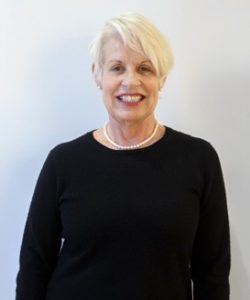 A freelance editor living in the Bay Area, Mary Rakow, Ph.D. works with clients who are both local and global. She is both rigorous and encouraging, insightful and kind.
A theologian with graduate degrees from Harvard Divinity School and Boston College, Mary writes with deep feeling and a questioning faith. This Is Why I Came earned outstanding reviews in The Boston Globe, The Atlantic, Harvard Divinity Bulletin, Commonweal, Christian Century, O Magazine, Ploughshares. It appeared on reading lists for courses at both Princeton and Yale.
Graduating magna cum laude and Phi Beta Kappa from UC Riverside, inducted into Alpha Sigma Nu for her doctoral work, Rakow is a Lannan Foundation Literary Fellow. She received two Lannan residencies and two residencies at Whale & Star, in the studio of visual artist Enrique Martinez Celaya, where she wrote the first book-length treatment of his work, Martinez Celaya, Working Methods (2014).
Rakow's debut novel, The Memory Room, received outstanding reviews and was shortlisted for the Stanford University International Saroyan Prize in Literature, a PEN USA/West Finalist in Fiction and was listed among the Best Books of the West by The Los Angeles Times.
Mary is a beloved editor and writing coach. She is constantly on the lookout for new writers, both those who are just starting out and those with publications and writing accolades.
thisiswhybook.com–Art & Novel
maryrakow.com–Art & Editing
https://www.instagram.com/prayers_for_our_time/–Art & Psalter
https://www.facebook.com/Psalter-115732700114641/ Art & Psalter
© Mary Rakow