SLEEPING WOMAN WITH BOY
by Mary Rakow
I believe great art of all kinds (i.e., Shakespeare, Mozart, Cezanne) is porous and many-mansioned. It is vast and it is welcoming. And it contains emptiness.
Into this emptiness we can throw ourselves. And we can throw our characters.
Great art is never entirely about itself or for itself. It welcomes us because it needs us to become complete.
When we are moved by great art, we sense this emptiness waiting for us. And when we rush to fill it, we fill it with ourselves. When we do this, we too are changed.
Each post in my new monthly column "Get Inspired by Art with Mary Rakow" will have 3 parts: (1) I will describe in some detail my reaction to a particular artwork and then (2) show the writing that came as a result. (3) Each post offers a writing prompt and a practical tip for making art a part of our writing practice. This way I hope you learn to trust all of your thoughts and feelings when looking at art and letting it lead you in your writing, wherever it does.
PART 1: WHEN I LOOKED AT THIS SCULPTURE
As I was writing This Is Why I Came, my novel about a woman who enters Bible stories in order to put herself in them, I began to read the book of Leviticus, a not so popular book in the Bible, partly because I thought maybe I never had. It was an eye-opener and I thought, gads! God is manic here! This voice giving hundreds of stipulations about property, marriage, divorce, worship. A flood of details all specific and non-stop!
I began to imagine this God breathless, ecstatic maybe, suddenly at full tilt like we as writers sometimes feel when we find ourselves working "in the kernel."
I liked the idea of the Mosaic Law coming in a sort of crazy dream, unceasing and frantic, yet one so intimate, spoken to Moses when he was alone. But I imagined Moses struggling to stay awake. If we take the story just as it is, which I like to do, then how did he ever manage? And he would have wanted to "manage" because this wasn't any voice, it was God's voice.
With Hermann Scherer's "Sleeping Woman with Boy" (see the photograph) I found an answer, even though the artwork has nothing directly to do with Moses or God or the book of Leviticus. It was part of a wonderful exhibit I visited on German Expressionist sculpture at the Los Angeles County Museum of Art in 1984, over 30 years before I wrote the novel. I'd originally driven to the museum to see another show which, to my taste, was so dominated by multiple pop-up gift shops souvenir paraphernalia I just left, unable to be with the work. I stumbled into this exhibit as onto an oasis. I spent long hours there and purchased the exhibit book before driving home. Through divorce and moves, etc. it was one of many art books that travelled with me.
Flipping through this book I came upon the above sculpture. It made me think of Moses. And God. And memory. I trusted my feelings. And I followed where they led. Maybe in the story I was writing, Moses could have a memory and it could be a still place for him in the middle of that long, torrential rush of words coming from the mouth of God. Perhaps it was his first memory.
I imagined the rise and fall of the water under the woven basket where his mother had hidden him, for safety's sake, to escape being killed with the other Hebrew male infants. Setting him gently in the marsh. His sense of being held.
And I thought perhaps we all have a first memory, good or bad, that stays with us in its peculiarity and force for the rest of our lives.
PART 2: THE CHAPTER THAT RESULTED
"MOSES AND MEMORY"
This Is Why I Came is a slim book composed of 62 very brief chapters, 2–3 pages long. Most of them were helped by art. I didn't start with the art. It's not a book about "writing to art." I started with my own existential questions. But I entered the art with those questions and found help there. Just as my main character Bernadette enters Bible stories as great art. And puts herself there. She puts herself there with her questions. And in so doing, she changes the story and the story changes her. This is what all great art does.
I titled the chapter "Moses and Memory" and it can be read here: http://thisiswhybook.com/moses-and-memory/
PART 3: WRITING PROMPT
Now it's your turn. Write a story where your character's earliest memory comes in to the present.
TODAY'S TIP ~ COLLECT IMAGES YOU LOVE.
Why collect images you love? Because at different times in life the same image, if you love it, will speak to you in different ways and will inspire you in different ways. Great art does this.
In the links below, you can see some of my favorite images appearing in three different writing projects. In each one the image meant something different to me as a writer. One is my last novel, one is a book of prayers I posted on Instagram to give hope during this pandemic, the other is my editing website, designed over 5 years ago.
So . . . collect images you love. Print out images you find online. Buy art books that move you. Go to galleries and museums. Images are like loyal friends. They move with you. They can stay with you across your writing career.
thisiswhybook.com–Art & Novel
https://www.instagram.com/prayers_for_our_time/–Art & Psalter
maryrakow.com–Art & Editing
See you next time! Good writing!!
© Mary Rakow, 2021
(Note: Hermann A. Scherer's "Sleeping Woman with Boy," 1926 by THE ALTERPENGUIN SUPERDORK is licensed under CC BY 2.0 / desaturated from original)
_____________________________________________________________________________________________________________________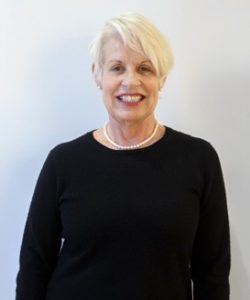 A freelance editor living in the Bay Area, Mary Rakow, Ph.D. works with clients who are both local and global. She is both rigorous and encouraging, insightful and kind.
A theologian with graduate degrees from Harvard Divinity School and Boston College, Mary writes with deep feeling and a questioning faith. This Is Why I Came earned outstanding reviews in The Boston Globe, The Atlantic, Harvard Divinity Bulletin, Commonweal, Christian Century, O Magazine, Ploughshares. It appeared on reading lists for courses at both Princeton and Yale.
Graduating magna cum laude and Phi Beta Kappa from UC Riverside, inducted into Alpha Sigma Nu for her doctoral work, Rakow is a Lannan Foundation Literary Fellow. She received two Lannan residencies and two residencies at Whale & Star, in the studio of visual artist Enrique Martinez Celaya, where she wrote the first book-length treatment of his work, Martinez Celaya, Working Methods (2014).
Rakow's debut novel, The Memory Room, received outstanding reviews and was shortlisted for the Stanford University International Saroyan Prize in Literature, a PEN USA/West Finalist in Fiction and was listed among the Best Books of the West by The Los Angeles Times.
Mary is a beloved editor and writing coach. She is constantly on the lookout for new writers, both those who are just starting out and those with publications and writing accolades.