WRITING INSPIRED BY THIS PAINTING
We've all seen children's books with the story of Jonah coming out of the mouth of the whale.  But it's never been about the whale for me.
I was writing This Is Why I Came puzzling over the short story of Jonah in the Hebrew and Christian scriptures. God sends him to Nineveh to call them to repentance. Jonah runs in the opposite direction, boards a boat, there's a storm, he's thrown overboard, spends 3 days in a huge fish, is expelled onto dry land.
God asks him again, he agrees, returns.  The story of the repentance of Nineveh, told in one sentence is super beautiful, from the king to the animals, in sackcloth, no food or water. To convert the capital city of Nineveh, a huge metropolis, was a career maker! But Jonah is angry and depressed, and the story doesn't say why.
Because the Bible, like all master artworks, is mostly emptiness. I went into that story's emptiness with Jonah and stayed. When we love our characters we see them everywhere. And I loved Jonah and took him everywhere.  So when I saw Picasso's painting of the Harlequin returning home, the Harlequin was my Jonah, and I'd found my answer.
It felt right that Jonah was angry because he no longer liked the god who asked this of him. This god was too small.  So I had Jonah quit his job and refuse to serve this too-small a god. The Picasso painting I saw that what Jonah wanted was to return to his family because, in doing so, he would return to his own integrity.  So that's how I re-wrote the Bible story. How I filled it in.
Picasso's Harlequin looks so grateful to be back home.  He would take off his harlequin suit. He would stop performing.  Stop being something he was not.  He would be with his best self again.  This made supreme sense to me.
This estrangement from our best self is something we all experience. And when we  do, we suffer. It hurts and is a loss. But maybe it's just a passing moment. Then maybe it's another moment, then another, until it becomes, like Jonah, a career, a job, an identity.
But it isn't who we are. And we know that at some deep level.  And that's why it hurts. And this can happen to our characters too.
We can write characters who experience this self-alienation. This anger, sorrow and repulsion.  And we can also write characters who stop serving something that isn't worthy of them.  We can have a tiny moment when our character stops.  When our character makes a turn in a new direction and heads back to the reality of home, however that is understood. And we should create characters who do exactly this. Who suffer self-alienation because they know there is a greater good. And who turn, even if super slightly, toward it.  This small still point is the most dramatic aspect of any story. It isn't the car chase and it isn't the whale. It's this.
I wrote two chapters on Jonah and the first you can read here:
http://thisiswhybook.com/jonah/
Jonah was a prophet, not a sailor (or a harlequin) but this Picasso painting inspired the very last chapter of This Is Why I Came titled "Jonah in the 21st Century." I'd gone to church on Good Friday, after a 30 year absence, and the experience was profound for me. So I had my main character, Bernadette, do the same.  And I had her encounter a priest like the one I encountered that day but I made him be the same ancient prophet Jonah airlifted into our time and space.  And seeing Picasso's painting, I realized my Jonah longed to be a sailor. Longed to have the peace of this exact sailor Picasso created. This final chapter begins, "Sometimes he still feels revulsion toward himself like he did in the days of Nineveh. At worst, it comes like an affliction…."
This Jonah listens to my main character Bernadette's confession in which she doesn't confess any wrongdoing but simply that she wishes to believe in a God who might exist and might also love even her.  My Jonah, who refused to continue being god's prophet and says instead "I will be your atheist," understands Bernadette very well and says, wisely, "It's not a sin to refuse to believe in a God who's too small…. To doubt the God you believe in is to serve him. It's an offering.  It's your gift."
As writers it's our job to not settle for a concept that is too small, whether it's a lame concept of God or a literary convention that no longer suits us, or a concept of ourselves that is so small that we stop believing in ourselves, and we start writing only about things we totally understand, which means we will make stuff but we will never make art.
Instead, we can recognize our duty to give our allegiance and time and devotion to the highest good that we can imagine. We will fall short, serving that greater good.  All great artists fall short in exactly this way, and they know it. But if we don't enact our best selves, why are we writing in the first place?
If we are like Jonah and find again our integrity, we have a greater chance of producing work that lasts, because it will be work that matters. The Book of Jonah was written in the 9th century B.C.!  It's still read today. And not because of the whale. Because it wrestles with human complexity, despair, failure, integrity, hope.  As writers, we should do the same. It is our privilege. And it is our hope.
You can read this second Jonah chapter here:
http://thisiswhybook.com/jonah-21st-century/
Or you can listen to me read the Jonah chapters at Prairie Lights Books in Iowa City here:
http://thisiswhybook.com/videos/
WRITING PROMPTS
Write the breakdown moment when your character knows he/she cannot go on.
Write the moment when your character returns to a place of refreshment, moral integrity.
Bring into the present a character from a fairytale, Bible story, opera or historical novel and have her/him interact with your main character in a profound way.
TODAY'S TIPS
You can support the iconic and wonderful Prairie Lights Books in Iowa City here:
You can dedicate your readings to something or someone you care about. This is the dedication I gave at Prairie Lights:
"This reading is dedicated to those responsible for the
bombing of the ancient tomb of the Prophet Jonah on
July 25, 2014, in Mozul. It is offered in the hope that as a human family we will
find better ways to listen and speak to each other.
 So that the illusion of our separateness will disappear."
 NEWS
Writers concerned with the intersection of religion and culture are guests of Blair Hodges on his podcast "Fireside."  Our conversation goes live Tuesday Sept. 14. Come join us!  firesidepod.org.
If you need an editor I'm scheduling for January 2022.  See you next time! Good writing!!
thisiswhybook.com–Art & Novel
maryrakow.com–Art & Editing
https://www.instagram.com/prayers_for_our_time/–Art & Psalter
https://www.facebook.com/Psalter Art & Psalter
© Mary Rakow 2021
---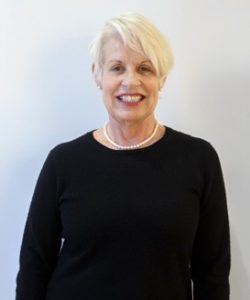 A theologian with graduate degrees from Harvard Divinity School and Boston College, Mary writes with deep feeling and a questioning faith. This Is Why I Came earned outstanding reviews in The Boston Globe, The Washington Post, The Atlantic, Harvard Divinity Bulletin, Commonweal, Christian Century, O Magazine, Ploughshares. It appeared on reading lists for courses at both Princeton and Yale.